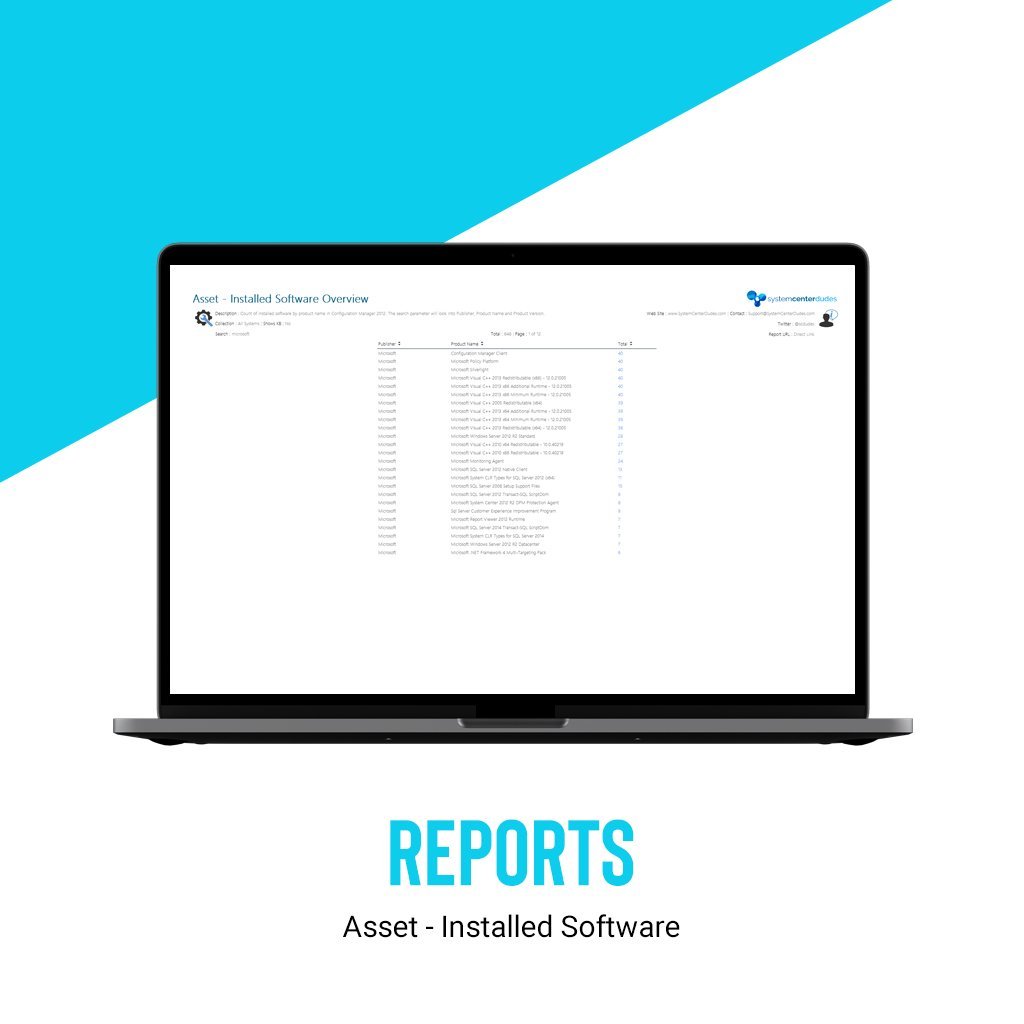 Asset - Installed Software
Display all your software inventory in a single view
Become an SCCM Super Hero by quickly finding a specific machine having particular software installed on a computer.
Be prepared to give licence statistics to your management team when doing a software audit. These reports can also show devices without specific software.
*This product contains 2 reports, 1 for the overview of your installed software and their count and the other one shows details on all the devices that has the selected software.
Impress your team by accessing valuable information
Display a quick overview of which software is on how many computers

Display a quick overview of which software not on computers
Click on a number to list the machines name which has the specific software

Use the search function to find only a specific product
Unveil relevant information by using Collection Scoping

The report is scoped using collections. Create a new collection if you want to display particular data from a group of machines. It's also possible to use the search field to display only the desired software or company.
Distinct SCCM Installed Software Report

 Sections

Publisher

S

hows the name of the software publisher

Product Name

S

hows the product name

Total

Total number of devices having the installed software


You are just a couple of click away

Just, upload the report to your SCCM Reporting point and run it, TA-DA! Simple as that.
Note: Many software companies do not standardize their own naming products. We recommend the usage of custom labels in Asset Intelligence to enhance the data quality of these reports.

Shipping
We are selling all our products as digital downloads.
As soon the purchase is completed, you will receive an email from us with all the downloadable links.
This process is the same for free and paid reports.
Refund Policy
If you need to refund an item, simply login to your account, view the order using the 'Complete Orders' link under the My Account menu and click the Return Item(s) button.
We'll notify you via e-mail of your refund once we've received and processed the returned item.