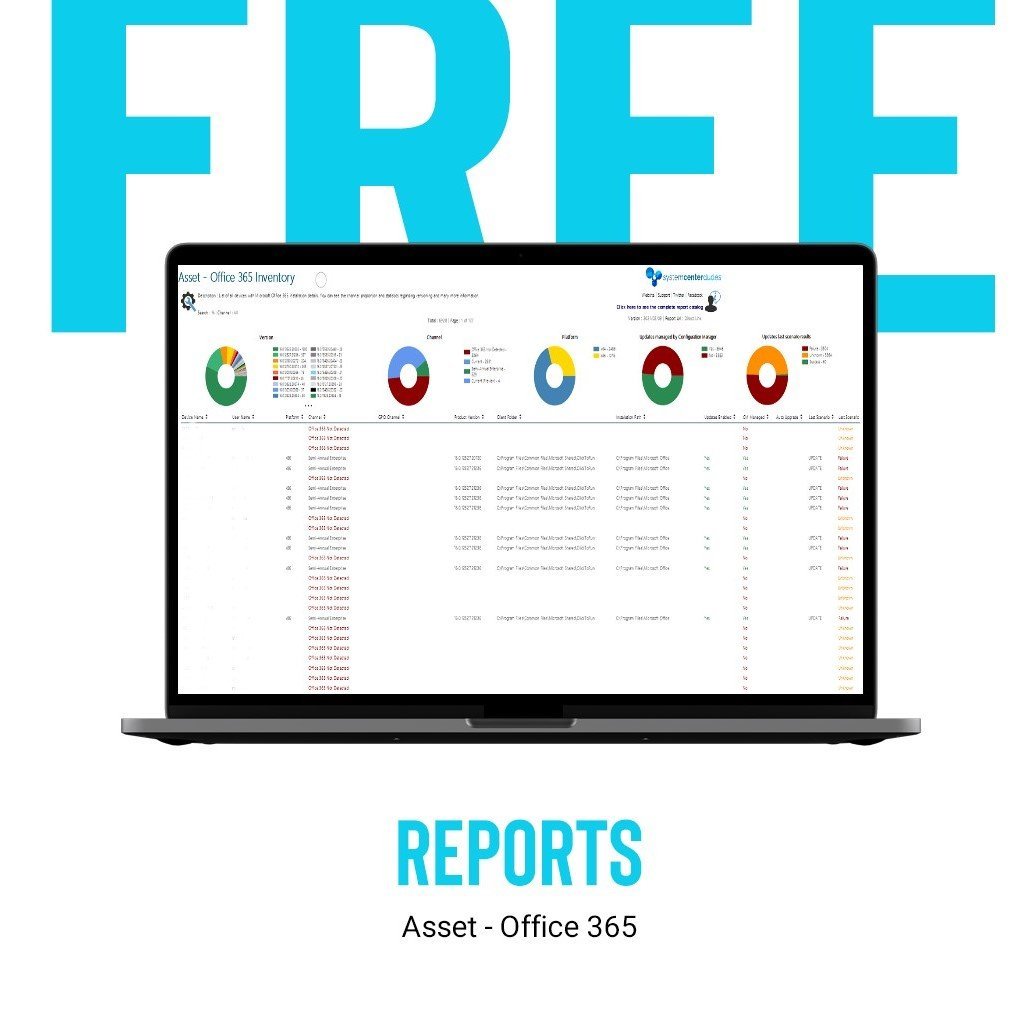 Display all your Office 365 inventory in a single view
Quickly find a machine having a particular or outdated Office 365 version 
Report outdated devices to stay supported by Microsoft and take action to update those machines.
Impress your team by accessing valuable information
Display all your different Office 365 version, channel and platform
Display which machines are managed by SCCM for their updates

Report their last update status
Unveil relevant information by using Collection Scoping

The report is scoped using collections. Create a new collection if you want to display particular data from a group of machines. 
Distinct SCCM Office 365 

Report Sections

Details

S

hows the name of the device, username and the installed operating system.

Channel

Show the Office 365 Channel

Product Version

Show the Office 365 Version

Update Enabled

Shows if the machine is managed by SCCM for Office 365 Updates

Last Scenario

Shows details about the last update status


You are just a couple of click away

Just, upload the report to your SCCM Reporting point and run it, TA-DA! Simple as that. 
We also have a complete blog post on this report. See this post for complete details
Shipping
We are selling all our products as digital downloads.
As soon the purchase is completed, you will receive an email from us with all the downloadable links.
This process is the same for free and paid reports.
Refund Policy
If you need to refund an item, simply login to your account, view the order using the 'Complete Orders' link under the My Account menu and click the Return Item(s) button.
We'll notify you via e-mail of your refund once we've received and processed the returned item.